VR for working at height scenario.
Goleman Group's NZQA Industry Training empowers employees with the knowledge and skills to ensure they get home safely. And now their training environment has been extended to include Virtual Reality Learning Experiences; to safely train and induct employees using immersive, simulated training environments.
There is no amount of classroom learning that can prepare someone for the physical and mental demands of some jobs; confined spaces, working at heights, fire, and hazard detection for example. Real learning happens in the field and on the work-site – until now.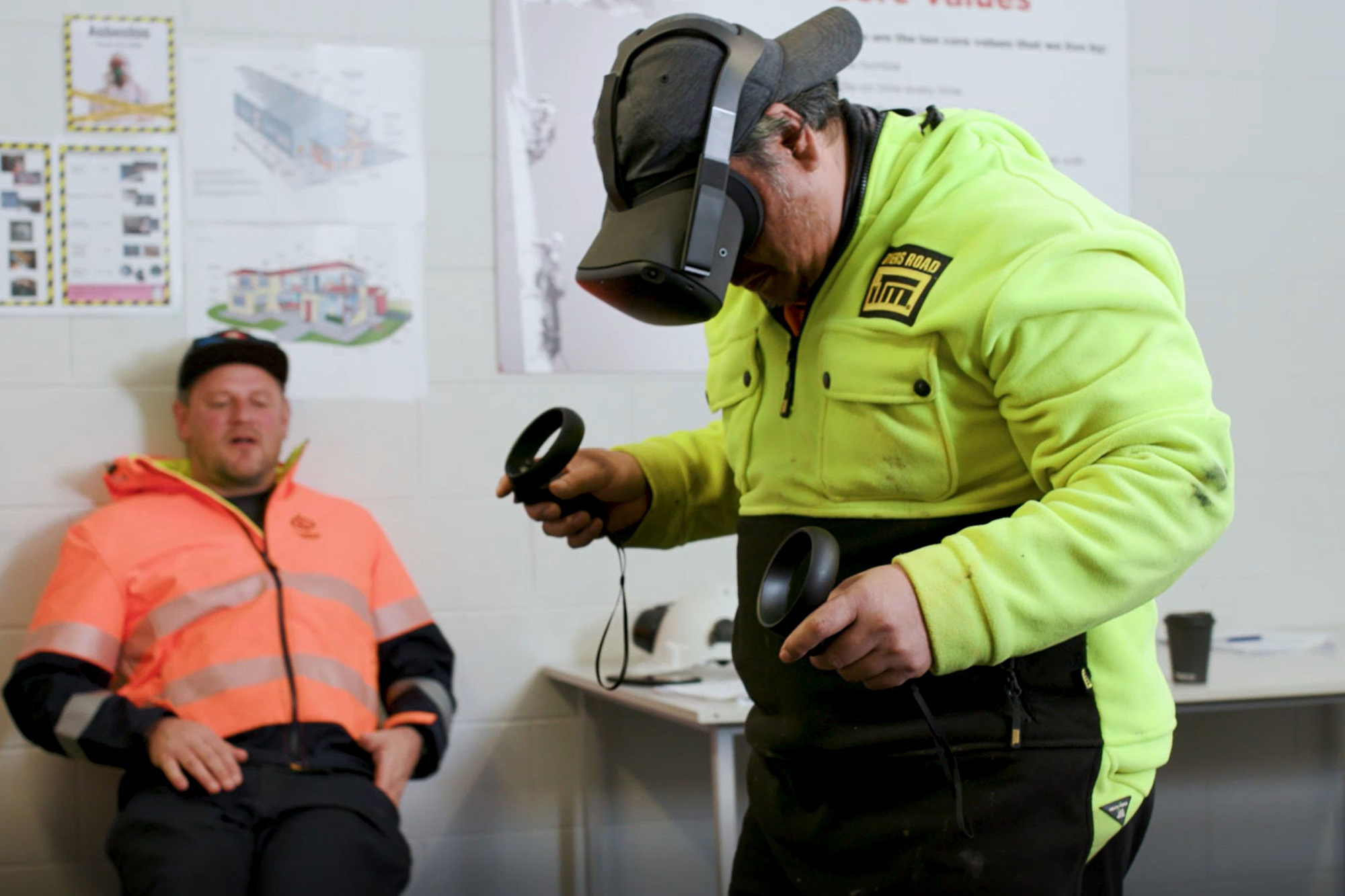 On the Job/Practical learning has long been considered the most effective way to learn and studies have shown that on the job experience increases the quality of learning and trainee retention by 75-90%. With Virtual Reality Training you can give your employees the experience they need to confidently step into the job you've hired them to do. But more than that, you can expose them to environments and scenarios that could be too costly or impossible to replicate in any other training situation. The immersive nature of this type of training saves money, time and protects the safety of co-workers who would normally be exposed to the trainee whilst they are learning.