We had an awesome time last week presenting our Architectural visualisation and virtual reality solutions at the Design Experience Series in Auckland, Christchurch and Queenstown. Joining forces with the team at Revisia, we showcased our interactive virtual walkthroughs as well as our augmented reality and virtual reality apps.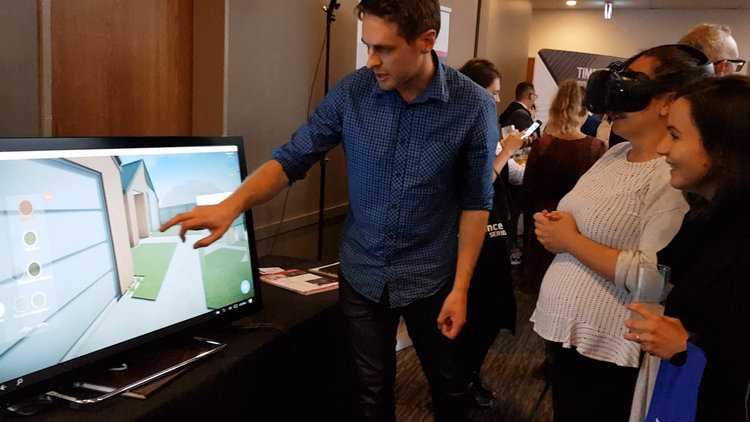 This was a great opportunity to talk with architects and designers about how they see the future of visual solutions within the architectural and building industries. We had really great feedback about our virtual walkthroughs on the touch screen and hope to progress this product further over the coming months.
The highlight of the event without a doubt was the excellent presentation given by Chicago based architect Timothy Swanson. Swanson talked about the alarming lack of productivity improvement within the building sector. Swanson has pioneered the prefabrication approach in the building of both design focused and affordable housing in the USA. Swanson pointed at prefabrication and a factory driven production process as solutions to the overwhelming demand for new new homes that we're facing here in New Zealand.

"If we look across the way, we see timber framing being hand nailed by a tool that was invented 30,000 years ago," Swanson said.

And the energy it takes to run those buildings remains stubbornly high
— Timothy Swanson, Chief Design Officer – Skender
Swanson also highlighted Augmented Reality as a great way to engage clients and the general public in new building techniques and technologies.
Read the Dominion Post's writeup on the expo's.